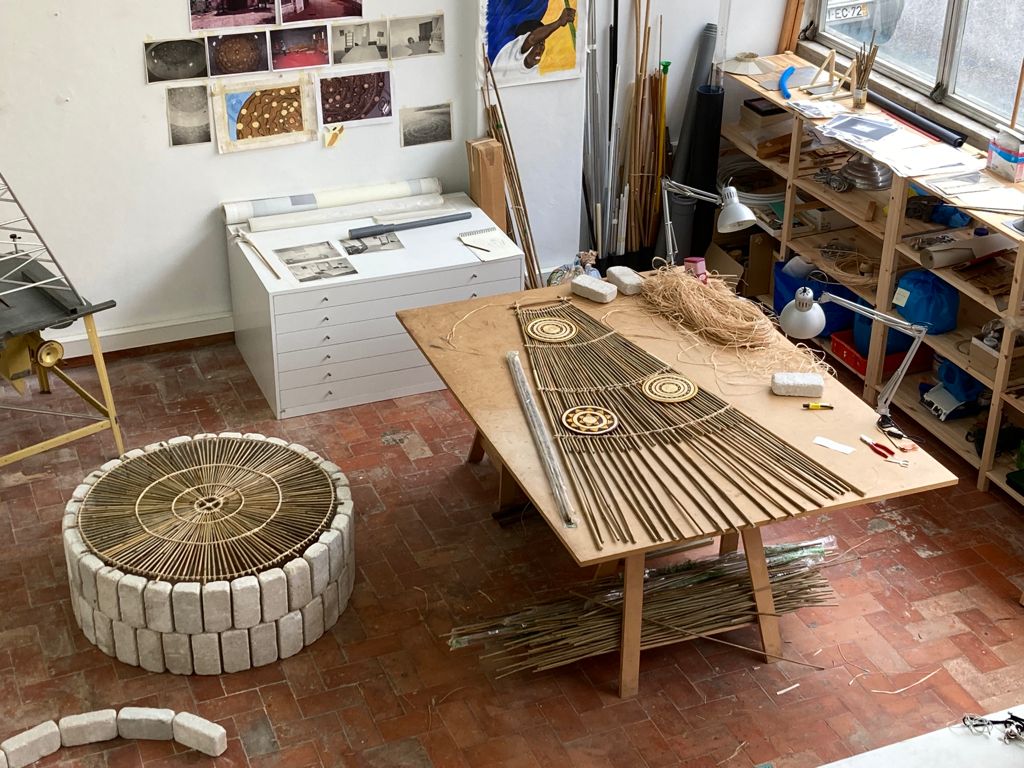 Ângela Ferreira en HANGAR, Lisboa
Ângela Ferreira presenta la exposición individual "A Spontaneous Tour of Some Monuments of African Architecture", comisariada por Bruno Leitão, en HANGAR, Lisboa. Inauguración: 02 JUN de 16 a 21.00h
Con obras nuevas, la exposición cuestiona las posibilidades en la concepción de una arquitectura panafricana a través de un lenguaje híbrido impregnado tanto de la arquitectura tradicional africana, como de la colonial modernista.
Para más información, pincha aquí.
Ângela Ferreira presents the solo exhibition 'A Spontaneous Tour of Some Monuments of African Architecture', curated by Bruno Leitão, at HANGAR, Lisbon. Opening: JUN 02, from 4 to 9 pm
With new works, the exhibition questions the possibilities in the conception of a pan-African architecture through a hybrid language impregnated with both traditional African architecture and modernist colonial architecture.
For more information, click here.