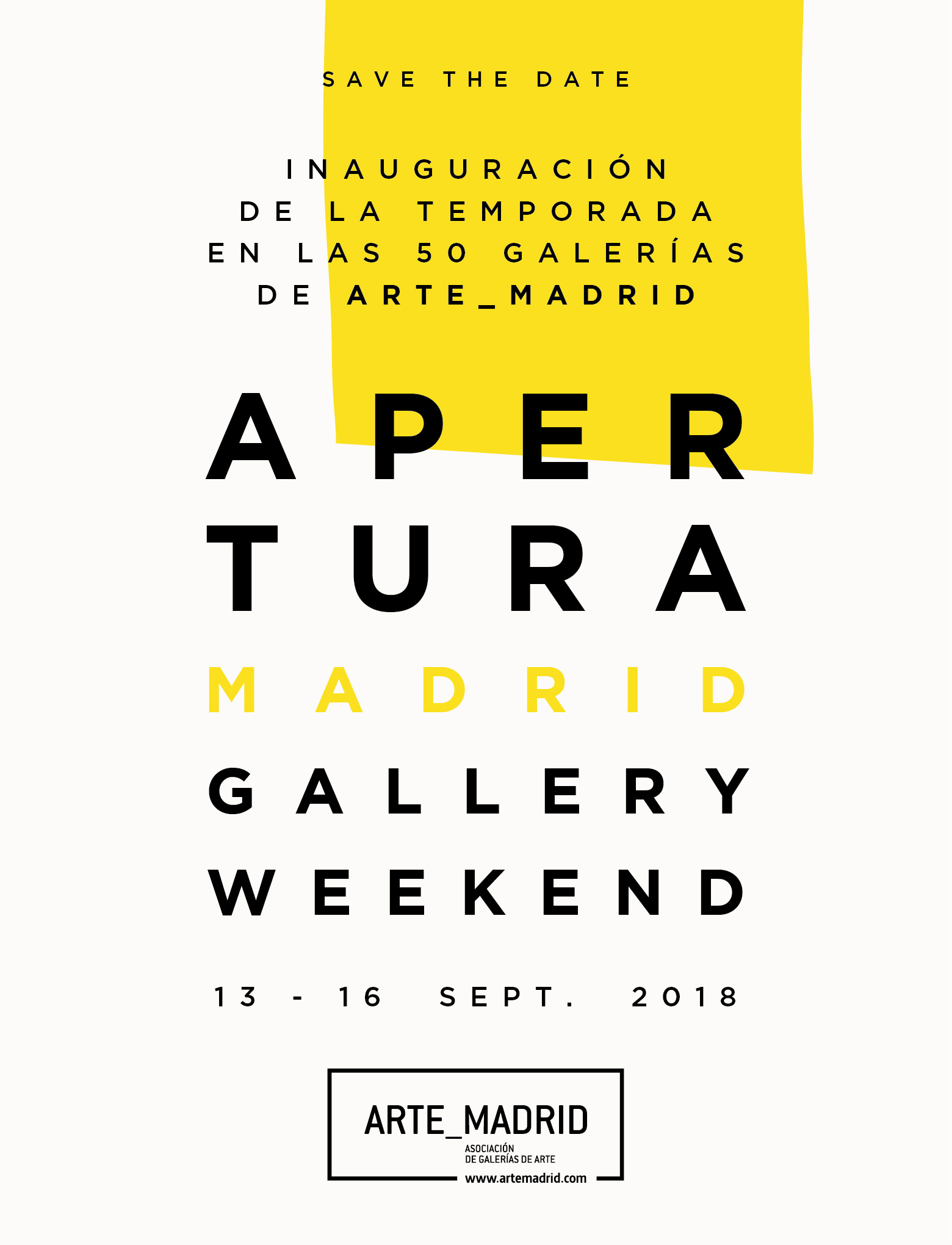 APERTURA 2018 y Cierre de verano
Tras una intensa temporada, la galería permanecerá cerrada desde el viernes 27 de julio.
Volveremos el 13 de septiembre con la inauguración de Pipo Hernández Rivero durante APERTURA, el Gallery Weekend de Madrid, que este año contará con un fantástico programa.
Save the date! Os esperamos para brindar por una gran temporada artística en el 2018/2019.
After an intense season, the gallery will take a break from Friday, July 27.
We will be back on September 13 with Pipo Hernández Rivero's opening during APERTURA, Madrid's Gallery Weekend. This year counting on a great program.
Save the date! We will be waiting you for a toast to a great artistic season in 2018/2019.