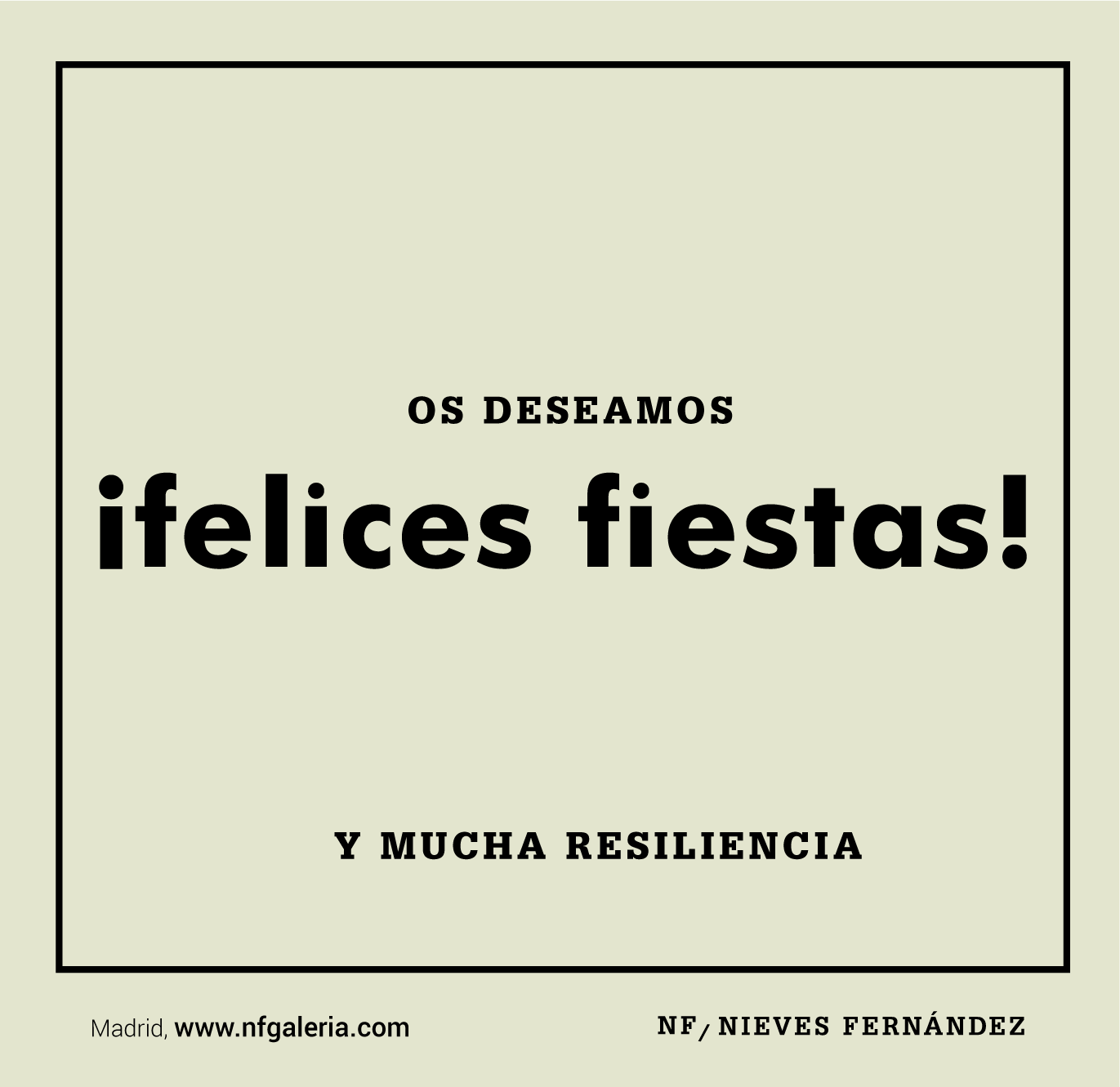 Felices Fiestas | Happy Holidays
La galería permanecerá cerrada entre los días 24/12 y 08/01.
Os esperamos el día 09/01 en la inauguración de 'Presencias', exposición individual de Rafael Grassi.
The gallery will be closed between Dec. 24 and Jan. 08.
We will be back on Jan. 09 with the opening of 'Presencias', solo exhibition by Rafael Grassi.