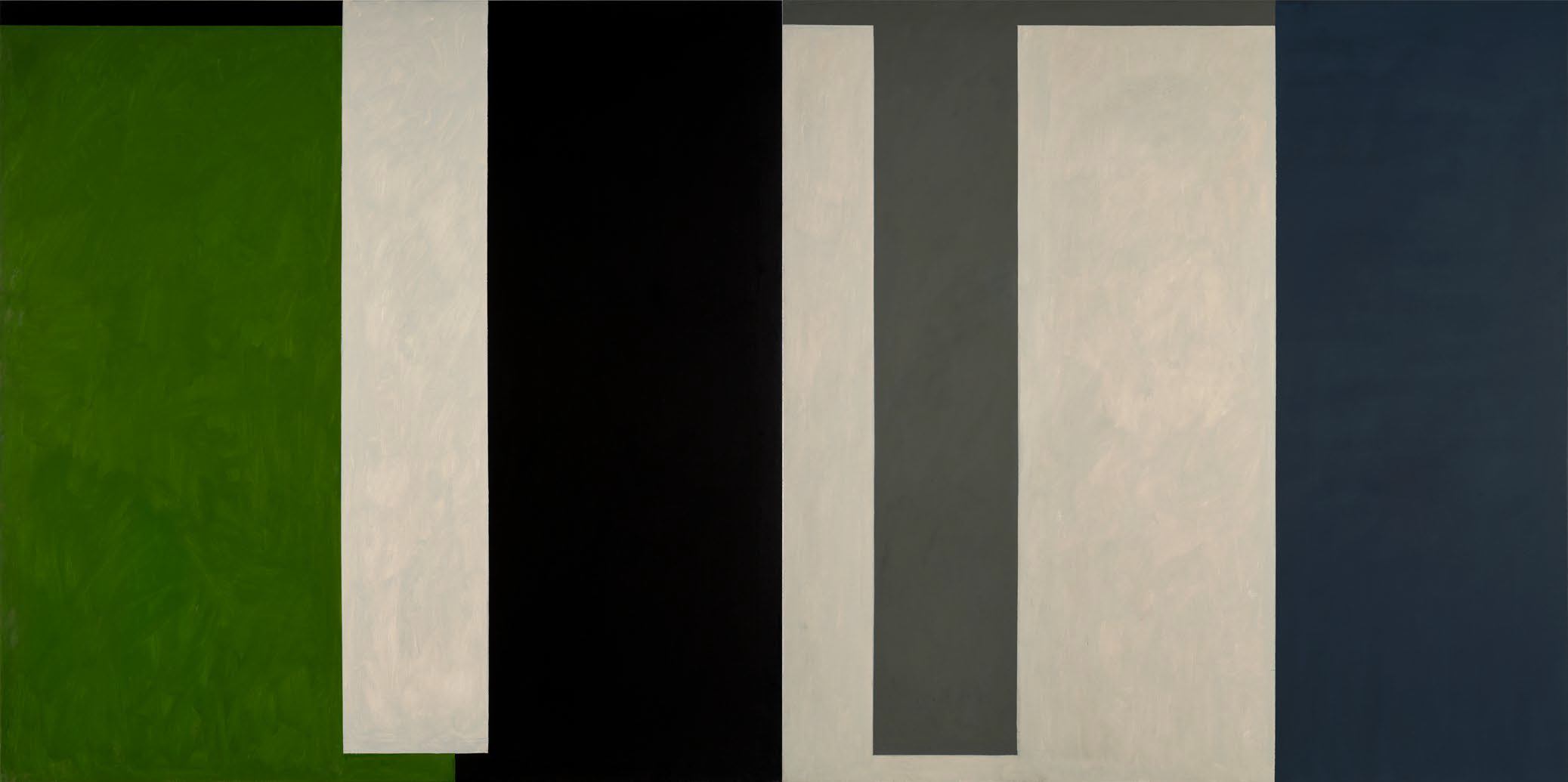 Jordi Teixidor en el IVAM, Valencia
Jordi Teixidor presenta la exposición individual 'Final de partida', comisariada por Joan Ramon Escrivà, en el Institut Valencià d'Art Modern (IVAM) en Valencia
Jordi Teixidor presents the solo exhibition 'Endgame', curated by Joan Ramon Escrivà, at the Institut Valencià d'Art Modern (IVAM) in Valencia.
03 FEB – 01 SEP 2019
Para más información, pinche aquí
For more information, click here
(Imagen / Image: Jordi Teixidor, 'Fin de partie. La Rivière', 2002-2020)
'La exposición Final de partida, dedicada a Jordi Teixidor (València 1941), está concebida como una exploración de la gramática pictórica desarrollada por este artista en el terreno de la abstracción, durante más de seis décadas. La muestra incorpora obras realizadas desde sus inicios como pintor, vinculado a los grupos de vanguardia Nueva Generación y Antes del Arte, así como una cuidada selección de pinturas de las series más significativas de su larga trayectoria, en diálogo con las obras pertenecientes a la colección del IVAM.
En este sentido, la exposición presta una especial atención a la producción más reciente e inédita de Teixidor, y rastrea, a través de la inclusión de obras de Barnett Newman, Ad Reinhardt o Juan van der Hamen, algunas de las fuentes que han inspirado sus investigaciones en el campo de la pintura abstracta.
Final de partida se completa con una serie de materiales procesuales escasamente conocidos, procedentes del archivo del artista: cuadernos de notas y dibujos, polaroids, o esquemas y organigramas que dan fe de los complejos procedimientos ideados por Teixidor para llevar a cabo su pintura y sus diversas exposiciones a lo largo del tiempo. La obra de Teixidor indaga de manera obsesiva en la fisicidad misma de la pintura, en la investigación del espacio y en la tensión vibrante entre la geometría y el gesto.'
'The core idea behind Endgame is to survey the painterly grammar of Jordi Teixidor (Valencia 1941) in the field of abstraction over the course of the last six decades. The show includes early works from his beginnings as a painter within the orbit of the avant-garde art groups Nueva Generación and Antes del Arte, as well as a select number of paintings from the most notable series in his longstanding career set in dialogue with works from the IVAM collection.
In this regard, the exhibition pays special attention to Teixidor's more recent and previously unseen output while also tracing some of the sources of inspiration behind his experimentation in the field of abstract painting through the inclusion of works by Barnett Newman, Ad Reinhardt or Juan van der Hamen.
Endgame is rounded off with a series of little-known working material from the artist's personal archive: notepads and sketch books, polaroids, plans and charts evincing the complex methods employed by Teixidor to carry out his paintings and the numerous exhibitions of his work over the years. Teixidor obsessively explores the very physicity of painting itself, the limits of space and the vibrant tension between geometry and gesturality.'