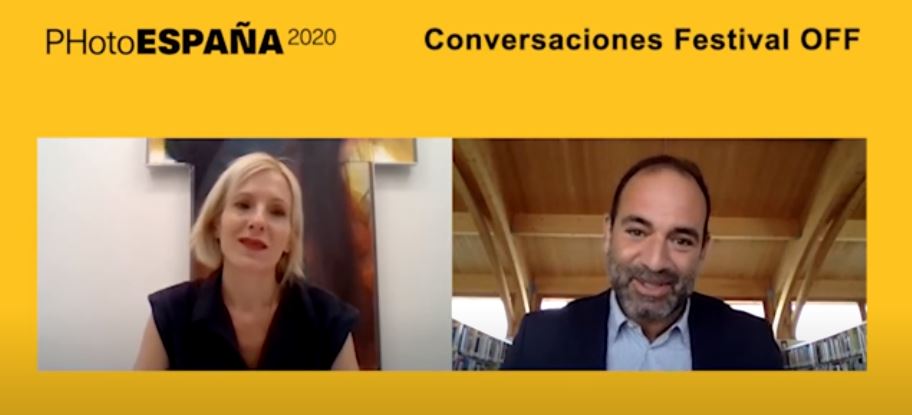 PHOTOEspaña 2020. Nerea Fernández y Javier Hontoria en Conversaciones del Festival OFF.
Nerea Fernández, Codirectora de NF/NIEVES FERNÁNDEZ y Vicepresidenta de ARTE_MADRID, y Javier Hontoria, Director del Museo Patio Herreriano, han participado de las Conversaciones Festival OFF de PHOTOEspaña 2020. Charlando, entre otras cosas, sobre el futuro del arte desde una perspectiva virtual.
Para ver la conversación completa, pinche aquí.
Nerea Fernández, Co-Director of NF/NIEVES FERNÁNDEZ and Vice-President of ARTE_MADRID, and Javier Hontoria, Director of the Patio Herreriano Museum, have participated in the Festival OFF Talks of PHOTOEspaña 2020. Chatting, among other things, about the future of art from a virtual perspective.
To watch the full talk in Spanish, click here.