Mateo Mate. La cara oculta
September 11 / December 14 2014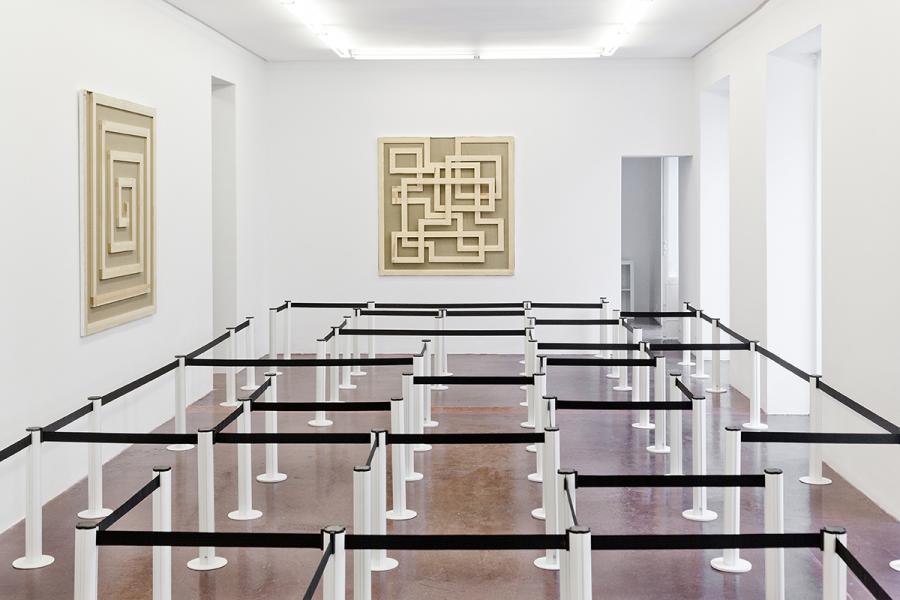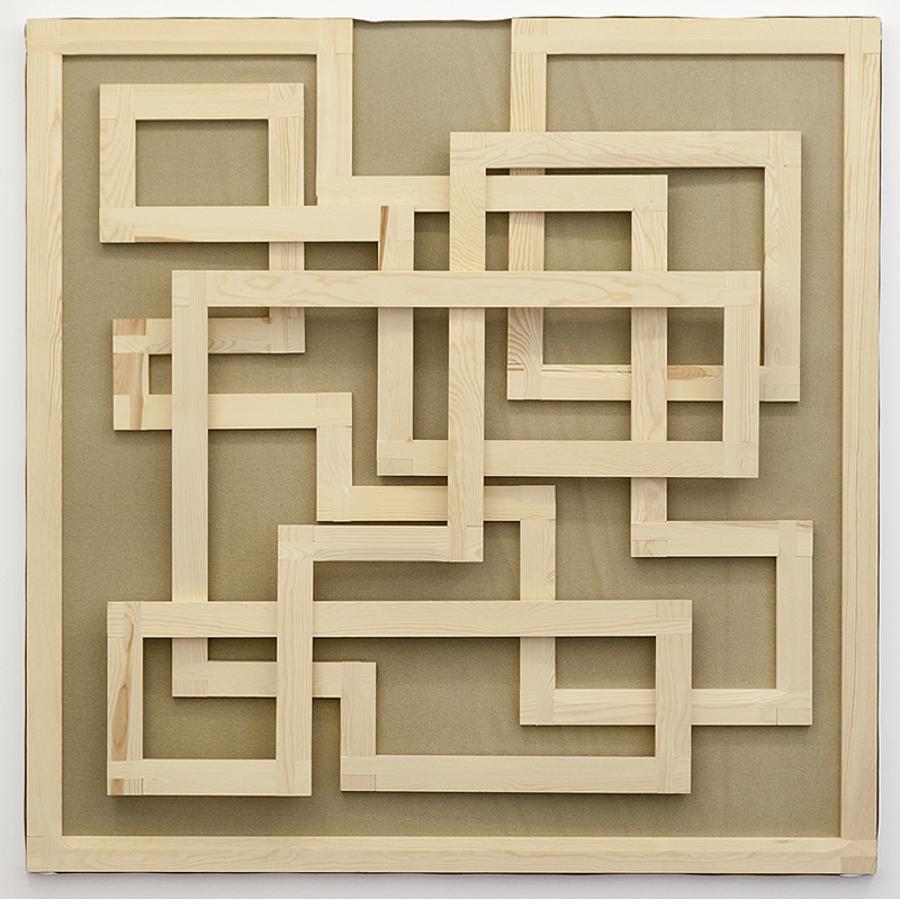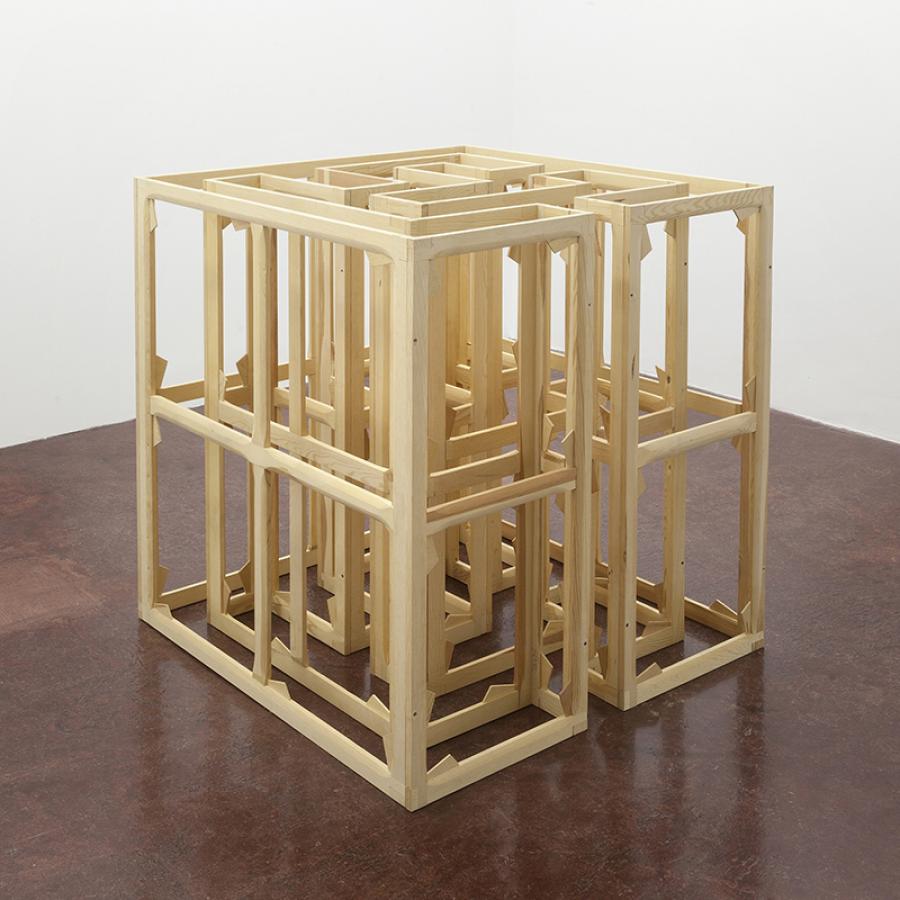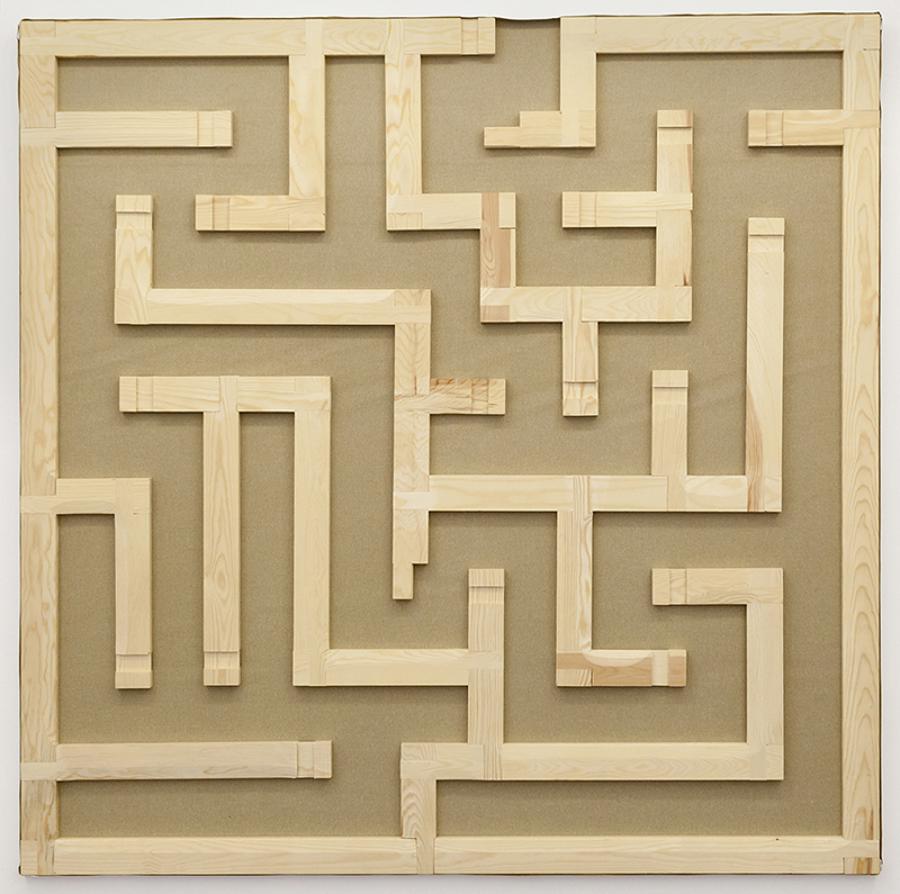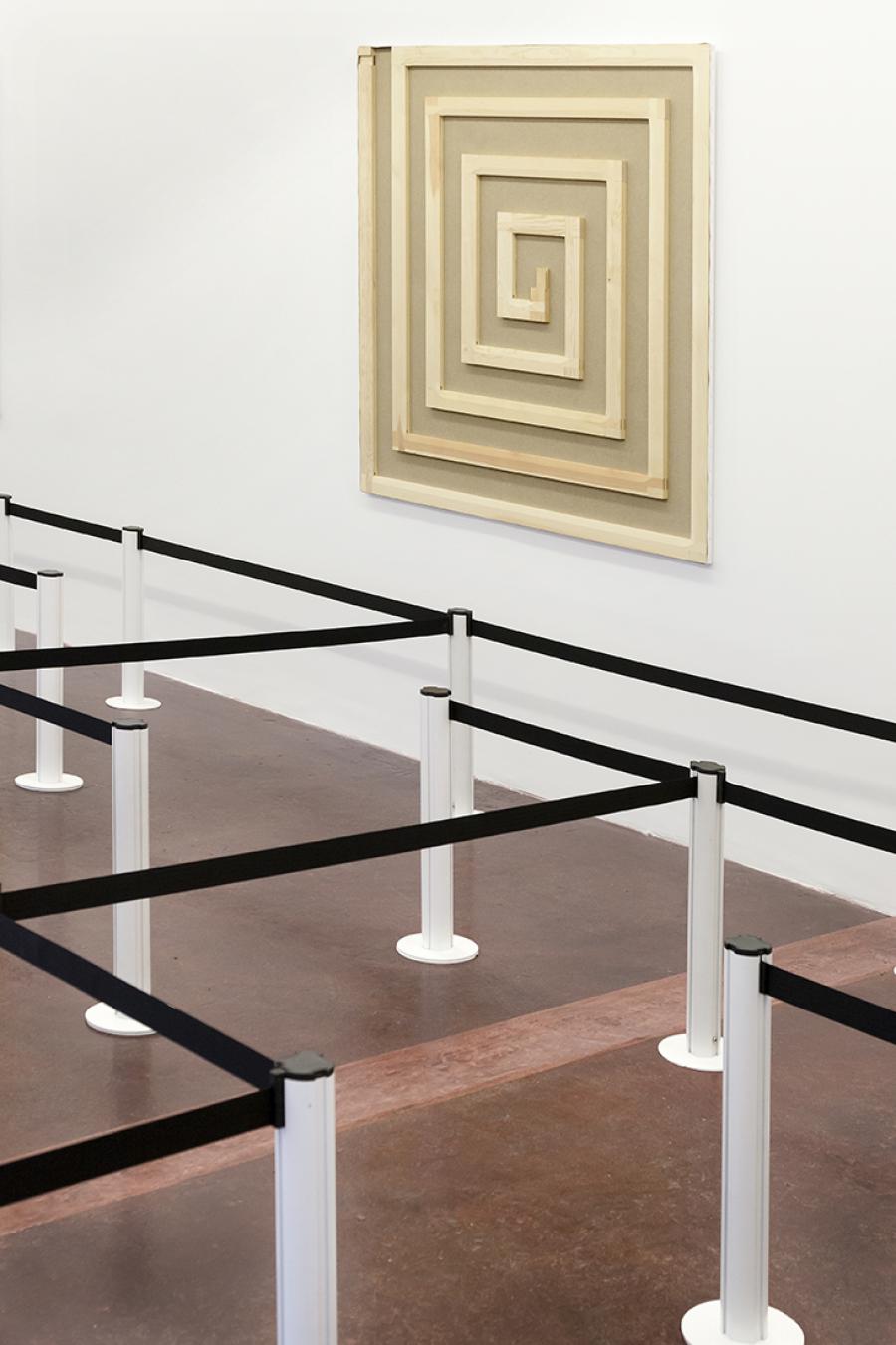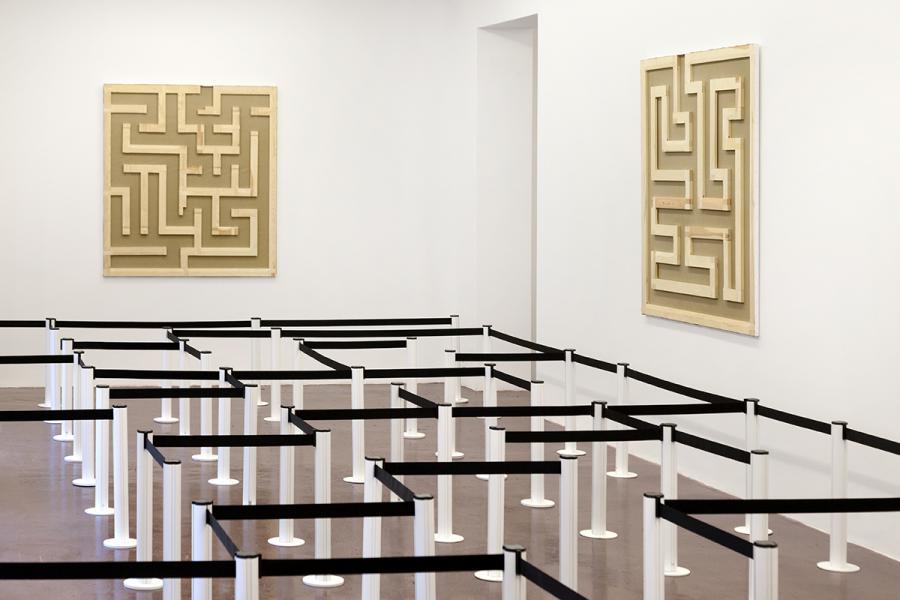 An stretcher on canvas instead of a canvas on a stretcher. The picture depicts a never before seen side, a never illuminated side which has always remained invisible and hidden. ¿What mysteries hides? The blind face hides a normalized and closed system in which creation is conditioned. Contemporary artists don't suspect that their formats of creation belong to a law, already agreed by others.
According to Foucault: "The normal is stablished as a coercive principle in education with the establishment of a standardized education, with `normal 'schools, is also established in the effort to organize a medical group and a proper hospital framework for the nation, and , finally ,it is used to standardize the products and industrial procedures. From there, the ideas of normal and abnormal, that determine a society model each day more homogenous, are born".
This desire to standardize the whole social structure is born in France in the middle of the 19th Century. And the Fine Arts Academy of France set up a system in which, among many other things, a series of rules were imposed to regulate the measures of the canvas used by artists for each theme. The different sizes are unified under three groups, corresponding to the themes of "figure", "landscape" or "marina".
This system of sizes not only unified the production of the artists of the time, but also the fabrication in series of the known as the "traditional European canvases". It is a system still current in the canvases selling in Occident. Each model of society has an art model corresponding to it.