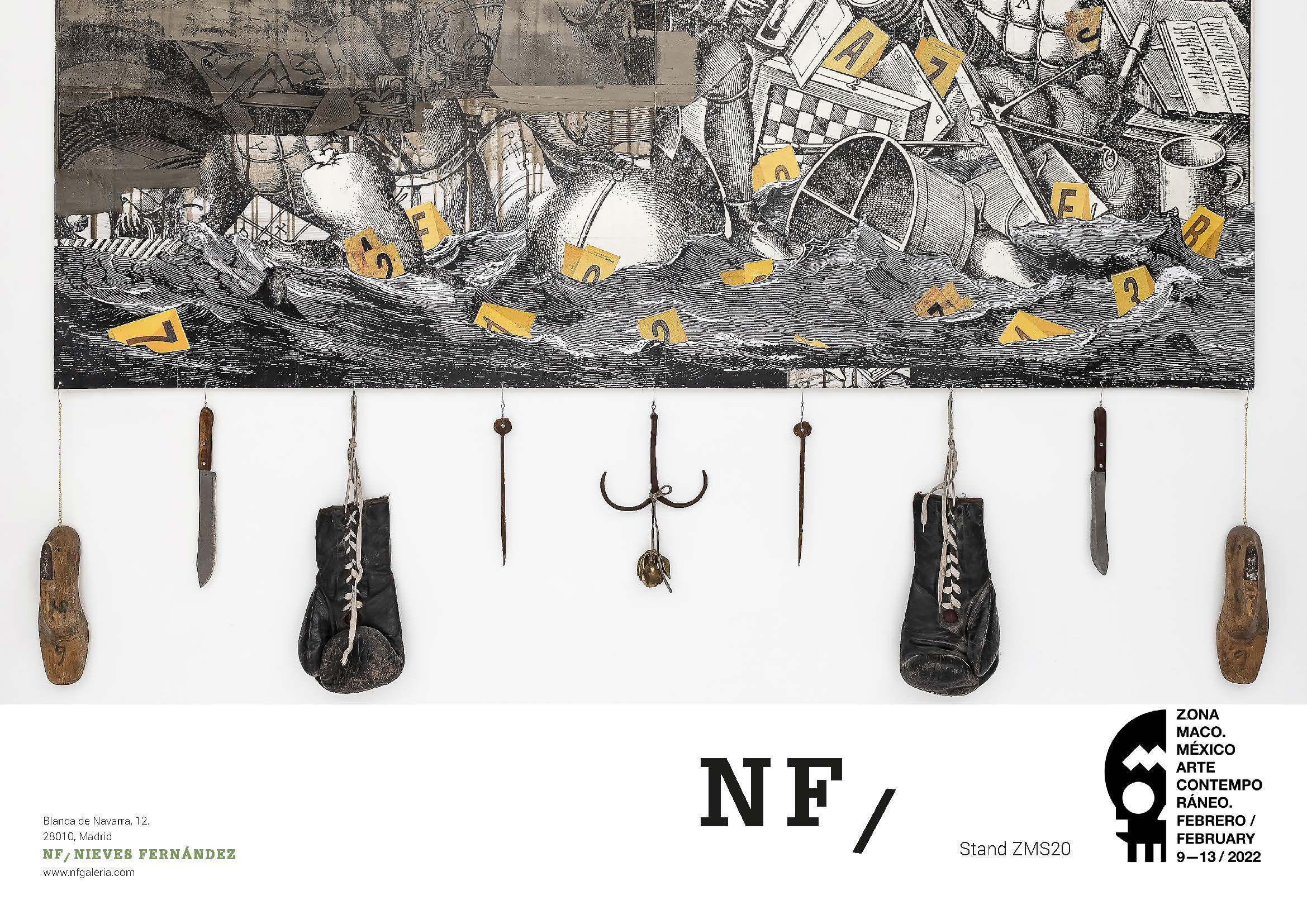 zonaMACO 2022 | Stand ZMS20
Para visualizar el preview de zonaMACO 2022, pinche aquí.
To check out zonaMACO 2020 preview, click here.
Imagen | Image: Moris, 'Todo hombre', 2021. Metal, madera, cuero, collage, transfer y hormigón sobre tela [Metal, wood, leather, collage, transfer and cement on canvas]. 150 x 200 cm.