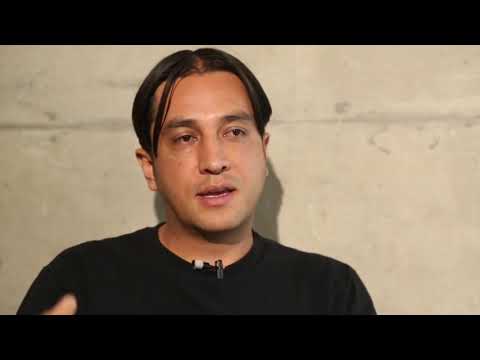 mequedoencasa | stayathome (Capítulo 4 | Chapter 4)
ENTREVISTAS Y CONVERSACIONES | INTERVIEWS AND TALKS:
Moris – Fundación Isabel y Agustín CoppeL ES EN
Moris y Juan Herreros: CIUDAD TERRITORIO ES
TEXTOS Y CATÁLOGOS | TEXTS AND CATALOGUES:
9a Bienal de la Habana. Puesto casa carro (2006)
30a Bienal de São Paulo (2012)
The Triumph of the Rat. Stadtgalerie Saarbrucken (2015)
Viva la Revolucion. A Dialogue with the Urban Landscape (2010)
Mexico. Poetry and Politic (2011)
PROYECTO TRIPTICOS | TRIPTYCHS PROJECT:
Moris comparte un ejercicio que realiza hace muchos años y que consiste en una selección de Peliculas-Libros-Música de los que ha disfrutado en algunos momentos de su vida y que, en parte, también afectaron para bien su trabajo. Cada película la relaciona con un libro y un álbum musical, sumando 11 trípticos en total, con el objetivo de que los elementos de cada tríptico se nutran y complementen entre sí, generando una experiencia amplia. Como todo en Moris, la selección es algo sacado desde las entrañas, sin pretensiones y muy sincera.
Todo el material es de fácil acceso desde diferentes plataformas, de cara a facilitar su obtención sin abandonar el hogar.
Moris shares an exercise that he has carried out for many years and that consists of a selection of Movies-Books-Music that he has enjoyed at some point in his life and that, in part, also affected positively his work. Each film is related then to a book and a music album, summing up to a total of 11 triptychs, aiming that the elements of each triptych nurture and complement each other, generating a wide experience. Like everything in Moris, the selection is something taken from within, unpretentious and very sincere.
All the material is easily accessible from different platforms, in order to facilitate its access without leaving home.
MORIS. Películas-Libros-Música
PLAYLIST TRÍPTICOS | PLAYLIST TRIPTYCHS:
LIBROS TRÍPTICOS | TRIPTYCHS BOOKS:
El país de las últimas cosas (In the Country of Last Things), Paul Auster
El eternauta, Primera parte. Guionista: Héctor Germán Oesterheld / Dibujante: Francisco Solano López
¿Sueñan los androides con ovejas eléctricas? (Do Androids Dream of Electric Sheep?), Philip K. Dick
Fahrenheit 451, Ray Bradbury
Rebelión en la granja (Animal Farm), George Orwell
La maldición gitana, Harry Crews
Perro come perro (Dog eat dog), Edward Bunker
El adversario (L'Adversaire), Emmanuel Carrére
Pregúntale al polvo (Ask the Dust), John Fante
Bartleby, el escribiente (Bartleby the Scrivener: A Story of Wall Street), Herman Melville
Nada que esperar (Waiting for nothing), Tom Kromer
DOSSIER:
Exposición: Allá afuera hay una bala para todos en NF/ NIEVES FERNÁNDEZ ES
Exhibition: Allá afuera hay una bala para todos at NF/ NIEVES FERNÁNDEZ EN